Allow those unable to be with you on your wedding day to be part of your wedding celebrations.
Wedding live streaming is the perfect solution to allow anyone not able to make the wedding to join in the celebration of your wedding day
Wedding live streaming became popular during the covid 19 pandemic when numbers were limited for guests to attend wedding ceremonies. However, since then its potential has been recognised to allow couples to invite more people to their celebrations than they might have otherwise been able to or allow to invite.
In addition, there are often family and friends coming from overseas or further afield who are still not able to travel or are not able to attend your wedding and live streaming is the perfect solution.
We are unobtrusive working in a discrete and informal style but producing a high-quality live stream video. Depending on what option you choose, you can rewatch the video online for up to 30 days or receive a download to keep and watch anytime in the future.
Need live streaming for your wedding ceremony, speeches, or first dance?
We can live stream as little or much as you wish.
Our wedding live streaming is private for you and your guests and can be viewed globally and it has no viewer limits. Depending on what option you choose, you can watch the video later for years to come or download it.
How Wedding Live Streaming Works
We offer wedding live streaming with one or multiple camera angles, as well as your wedding being broadcast live it's also recorded, which allows anyone with the link we provide, to watch the broadcast again, plus you can download the video to keep.
Live streaming is the obvious choice if you have a family member or close friend that is unwell, living abroad, or unable to travel. Live streaming allows your guests to "virtually" attend your wedding from the comfort of their homes.
We use Vimeo as our main live streaming platform as it's a professional and reliable high-end solution.  We can however, live stream your wedding to multiple platforms including,
Facebook
, Zoom, Voom and
YouTube
.
After booking us to live stream your wedding, we will provide you with a private link. This allows you to share the private link with friends and family long before the wedding day.
Virtual guests can also leave messages via the comments box, which means you get to read any messages after the wedding when we email you the archive links.
Zoom Interactive Wedding Live Streaming
Allowing you to have a two-way interactive live stream with your family online after the wedding ceremony
We are one of just a few companies that can provide professional interactive wedding live streaming using Zoom.
This is an exciting new dimension to wedding live streaming which means that once your ceremony has finished, you can have online chat with your closest family who aren't present with you.
We can offer Zoom interactive live streaming by itself or we can simultaneously stream via Vimeo and Zoom.
Please contact us if you would like to know how we can help you with making your wedding live stream interactive.
Photo courtesy of Gione Silva Images
Our customer testimonials speak for themself, you will read about all that we have promised above.
Wedding Live Stream Investment
Your investment will take your wedding across the globe for anyone who can't be with you on the day
From £399*
Pre wedding consultation
Live event webpage with artwork
Early availability of the link to distribute
Live stream of the full ceremony (up to 1 hour)
Excellent audio quality
Available to watch back for 30 days
ZOOM WEDDING LIVE STREAMING
From £699*
Pre wedding consultation
Live event webpage with artwork
Early availability of the link to distribute
Live stream of the full ceremony (up to 1 hour)
Zoom interactive stream
High quality backup
Excellent audio quality
Available to watch back for 30 days
* Our prices above included expenses for location within 20 miles of Rayleigh, Essex. Location further or London where we have to pay tolls are priced on application.
PRE WEDDING PLANNING
From your initial contact through to the wedding day, we work with you around your schedule and requirements.
MY INDIVIDUAL SUPPORT
Once you have commissioned me, I am available via phone, messages or email.
EARLY LIVE COVERAGE
The live stream starts 10-15 minutes before the wedding ceremony to allow everyone to be ready for the start.
OUTSTANDING AUDIO
We use multiple, broadcast quality microphones for all our live stream events.
ONE OR MORE CAMERAS
We use one or multiple broadcast quality video cameras during our live streams to ensure we capture the best quality video.
PRIVATE LINK IN ADVANCE
Your live link is set up in advance and provided to you for sharing it to your friends and family.
GLOBAL UNLIMITED VIEWERS
Our live streams using Vimeo are worldwide compatible and have unlimited viewer support.
Take a look at these excerpts from some of our wedding live stream films to find out what you can expect from us when live streaming your wedding day.
An excerpt from a wedding live stream at Emmanuel College, Cambridge
An excerpt from a wedding live stream at Merchant Taylors Hall, City of London
What is the quality of wedding live stream video?
All wedding live stream films are recorded and streamed in high definition for a great viewing experience on devices including a large TV.
How do we let our family and friends know about our wedding live streaming event?
We send you a private link for your wedding live stream event ahead of time for you to distribute to your family and friends who wish to watch. The event is started 15 minutes before the wedding ceremony to allow your viewers to connect ahead of the start of the ceremony.
Do we get to see our wedding live stream video after the wedding?
We record every live stream wedding service. This will be available for you to watch back, share and download within 48 hours of the wedding.
What happens if the internet fails or is too weak?
We always check with the venue or church ahead to see what internet service they have and what's available for us to use including 4G networks. If we need to visit a venue before to be sure about the connection options we will do so.
We have 4G bonding network encoders and as a backup, we have mobile phones and a dedicated 4G mobile wi-fi device which can be used to allow us to live stream.
We record all live stream weddings as they are filmed, so in a worst-case scenario of losing the internet connection or it's too weak to broadcast, we will get the recording online for you as fast as possible, we try to do this within a few hours.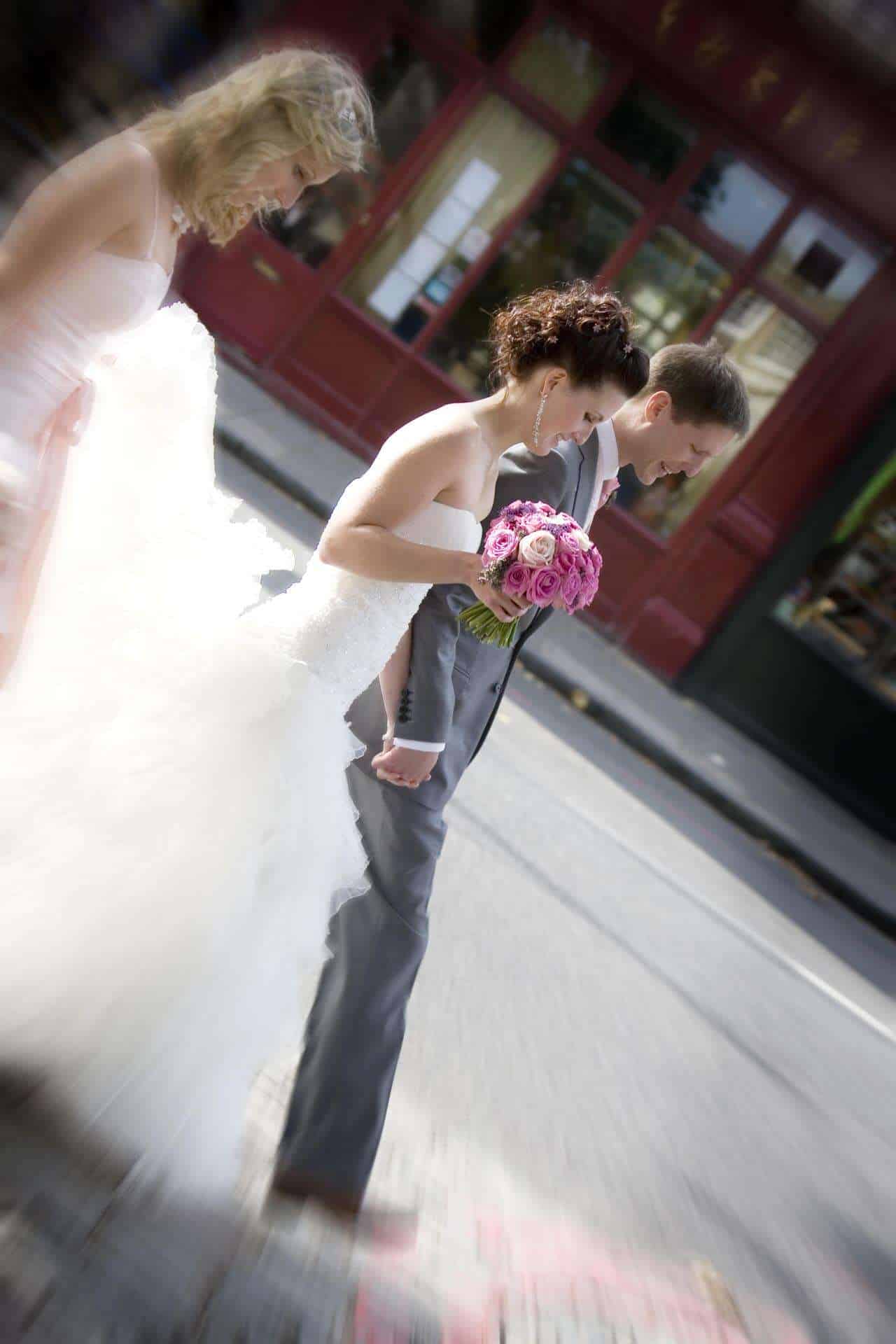 Wedding Live Streaming Upgrades
Additional Camera – £100
Additional live stream time – from £100
An edited version of live stream footage as a download from £125
An edited version of live stream footage on a custom handmade keepsake box and USB from £185
Wedding Live Stream Enquiry